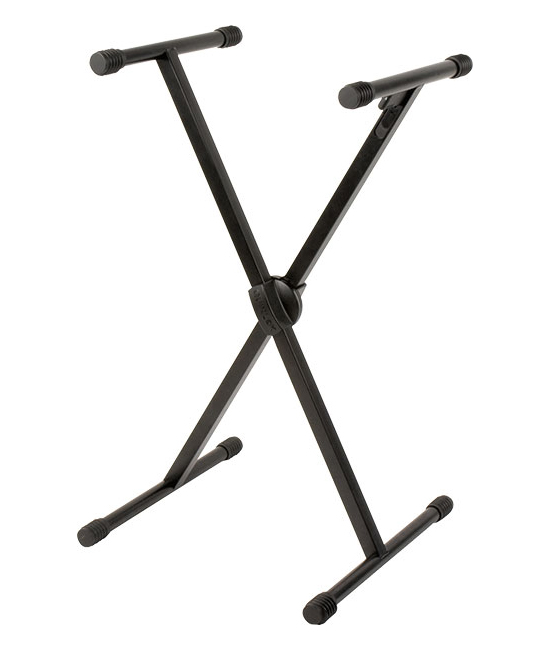 Quik Lok T-500 Keyboard Stand

Keyboard Stand

The T-500 is a heavy duty X-type keyboard stand equipped with the Trigger Lok height adjustment system. Load Capacity 180 lbs.
Finish: Black
**Free Shipping to the contiguous 48 U.S. states. See Shipping Details below.**
$

196.99
$311.67
You Save $114.68
SKU

T-500-U
The ingenious "TRIGGER LOK" system designed by QUIK-LOK houses five positive-lock height positions and is completely sealed exposing no parts. The mechanism allows the user to instantly open and close the stand from the top tiers without having to push or pull any knobs or buttons on the center disc, but simply by squeezing the trigger and releasing it once the stand is positioned at the desired height. It is easily expandable by adding any of the available QLX accessories.
Weight: 8.8 lbs.
Leg Depth: 19.8"
Tier Depth: 15.9"
Folded Height: 39.7"
Brace Tube Size: 30mm X 30mm
Tier Tube Size: 30mm
Weight Capacity: 180 lbs. (81kg)
All specifications subject to change without notice.
*Free Shipping only applies to the contiguous 48 U.S. states.
Warranty
All Quik Lok products are warranted for a period of thee (3) years from date of purchase against defects in workmanship and materials.